We install and service Escea brand gas fireplaces, made right here in New Zealand and found in homes all over the world. Escea gas fireplaces combine high tech and energy efficiency with sleek design to create an experience that not only feels warm but looks warm too. People are naturally drawn to flames and an Escea fireplace quickly becomes a home's social hub, just like the old fashioned open fires we remember from our childhood.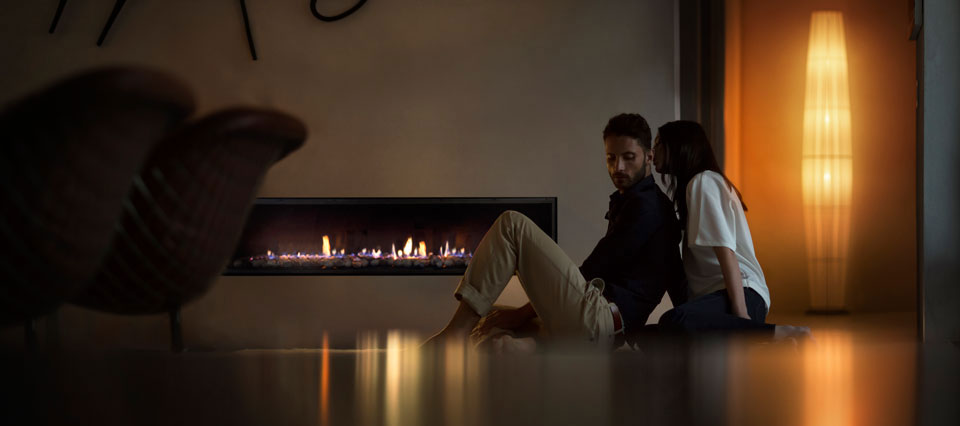 Fits in anywhere
An Escea fireplace fits just about anywhere inside or outside your home. They can be fitted in existing chimneys or any standard wall and their flues can run through walls, ceilings or the floor. They can even be put straight under a wall mounted TV.
Treads lightly
Some of our gas fires have achieved New Zealandu2019s best energy rating and independent testing has placed them among the worldu2019s most efficient with the greatest heat output. And for every fireplace made, we plant a tree to make our carbon footprint even smaller.
Born in New Zealand
Escea fireplaces are proudly designed and made in New Zealand. With great pride our hand-craftsmen make sure every fireplace gets the same care and attention as the first.
---
Gas Fireplace Designs by Escea:
Choose between a selection of beautiful and innovative indoor and outdoor wood and gas log fires. Gas log fireplaces range in terms of heat output, style and functionality, including wireless Smartphone control, flexible installation options, multiple room heat ducting and Zero Clearance rating.
Multiroom Heating
Ultra-wide, heat ducted gas fire with minimalist styling (double sided option).
High Output Frameless
Truly Frameless with a large glass viewing area (single sided option).
High Efficiency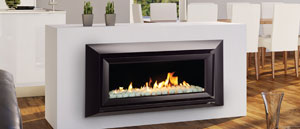 High heat output gas fire for open plan living spaces.
High Output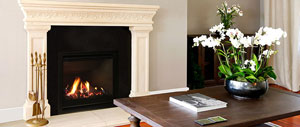 Retrofit gas fireplace with high output and large flame display.
Freestanding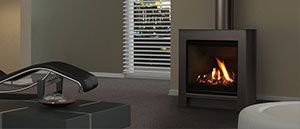 Freestanding gas fireplace with high output and large flame display.
Outdoor (Gas & Wood)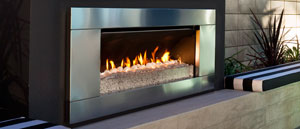 Stylish gas and wood fireplace options for outside area.